Keypiece Communication Desk
Keypiece Communication Desk by Walter Knoll is an executive office table, created by Austrian design bureau EOOS. The design of the Keypiece table meets the demands of modern business routine, including working, consulting, meeting and video conferencing.
The collection offers two variants of table tops: the advanced table top with chamfered edge, 28 mm thick chamfered to 10mm and the soft table top with a gently flowing edge, 28 mm thick. The Keypiece table also offers two different versions of the containers: the executive container with an embrace surrounding the slide-in pedestal that creates additional surfaces and the classic container: with a traditional pedestal with top and side cover panels. The doors and drawers in the table don't have handles and open with the touch function.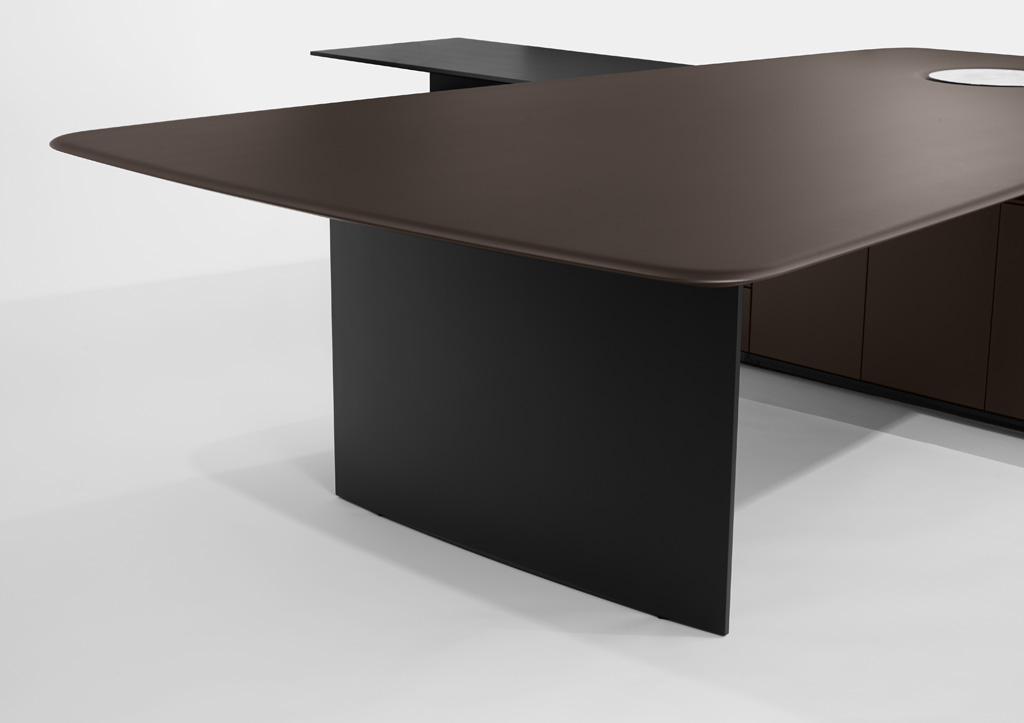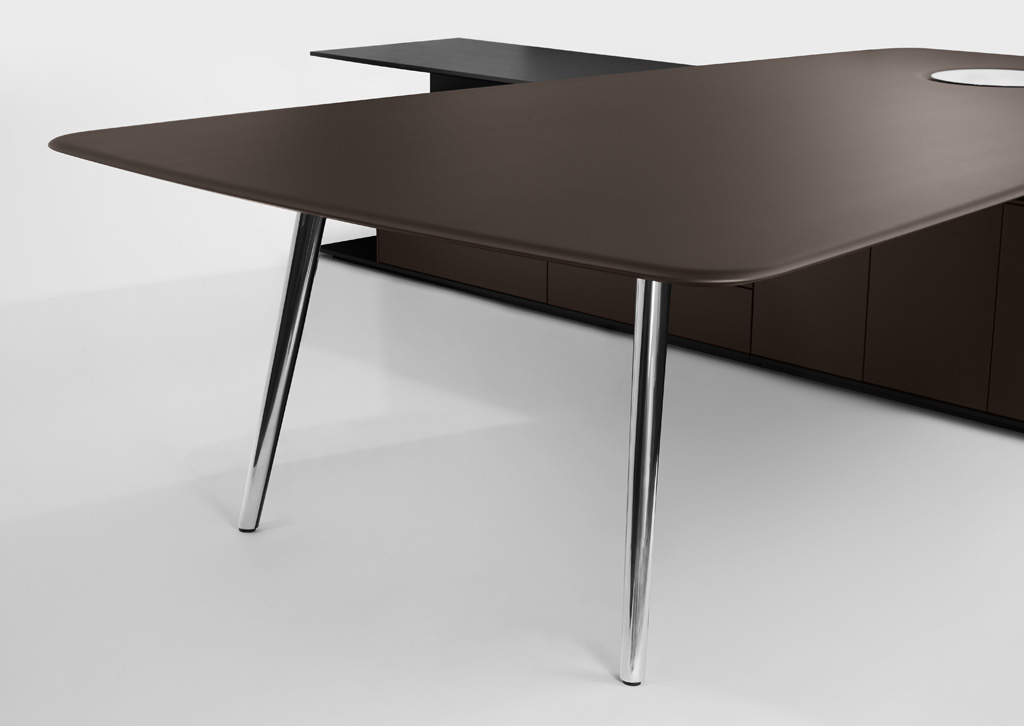 The Keypiece Communication Desk is equipped with connectors. All the pedestals have a hatch that allows for accessing to the floor box in the bottom. However cables can also be routed through the lower ventilation slot. There are sections cut out of the sides of every pedestal so that cables can be run through to the adjacent container. Keypiece Communication Desk is an outstanding personal workstation and can act both as a private workplace and as a conference table offering various multimedia equipment.
More executive office systems
+7 (495) 797-90-10
Avrora Business Park 82 bldg 2 Sadovnicheskaya str. 5-th entrance Moscow, Russia