The Concept's new project for the office of Align Technology at Moscow, Varshavskoe shosse 9, building 1
Align Technology is an international medical equipment company dedicated to the development, manufacture and sale of an innovative product used in contemporary orthodontics. The new office of the company is a separate three-storey building with a total area of 1040 m2, located on the territory of the business center «Danilovskaya Manufactura».
The idea of the project by Offcon architectural bureau was to create such an office space in which elements of theatricality, reminiscences of the ancient «temple of science» are to be combined with the restrained character of the scientific and educational environment. The embodiment of the architectural concept required non-standard solutions, a large number of custom-made furniture and decorative interior elements. The Concept coped with this complex creative challenge prompt and successfully.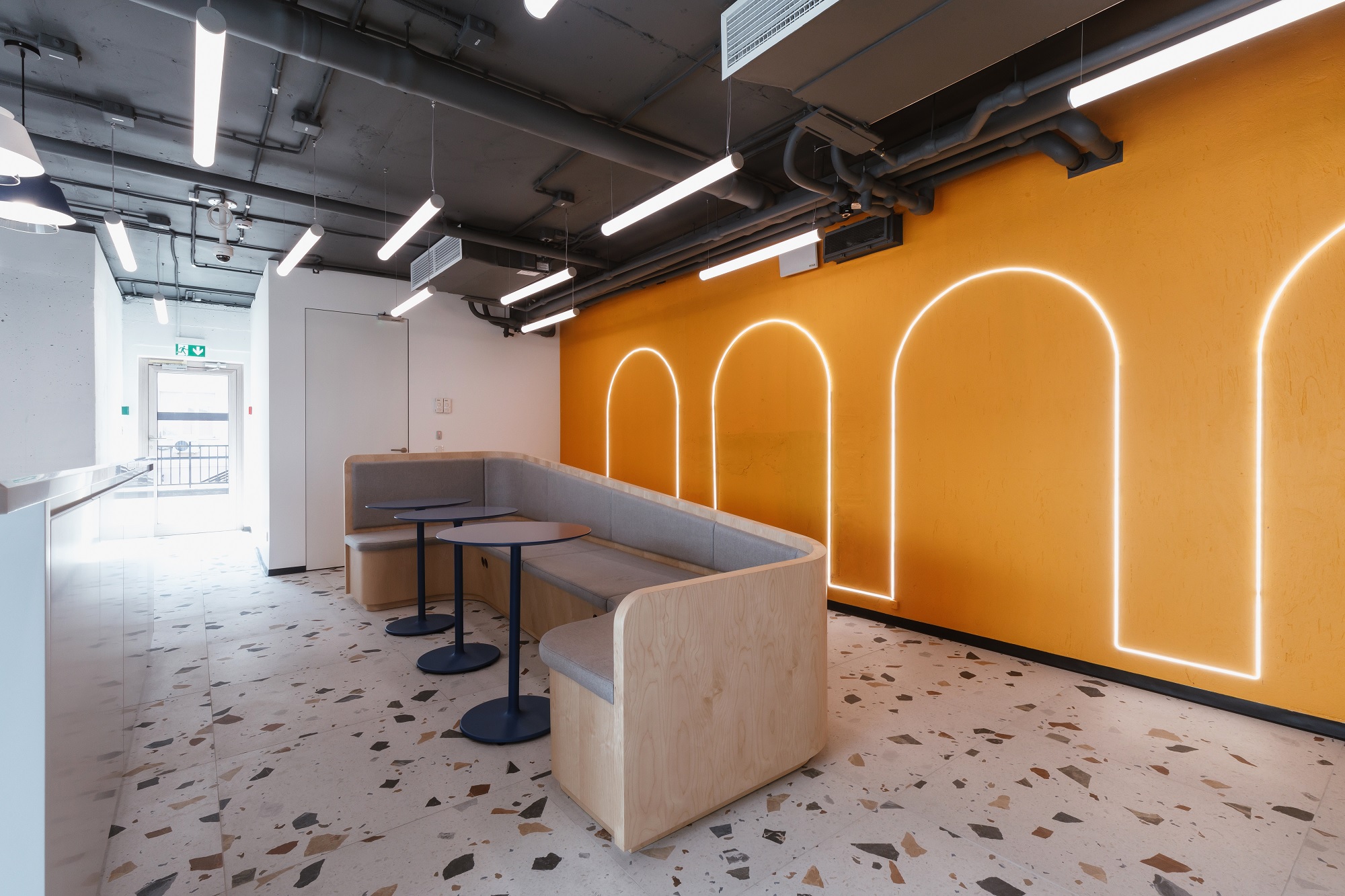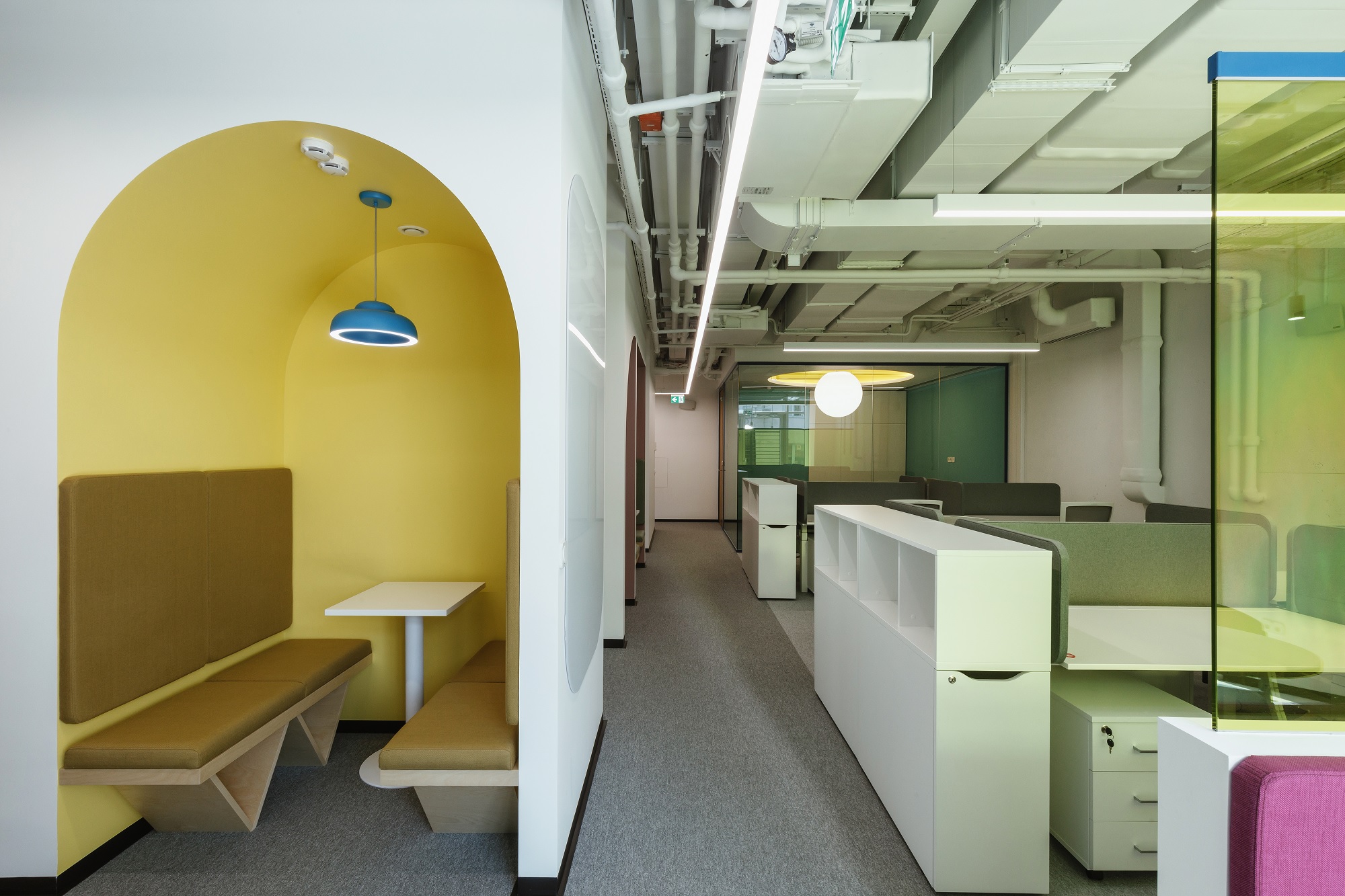 An amphitheater with semicircular wooden benches around the central platform, on which a dental chair is installed, has become the accent area of the first floor. By analogy with the ancient amphitheaters, the audience can clearly see the action «on a stage» from any point. The theme of the wooden bench is played up in the auditorium in front of the main decorative wall with the logos of the Align company and its brands, as well as in many sofas, which were also completely customized as per author's sketches of the architects. The austere shapes of benches and sofas are softened by neutral wood colors and comfortable seat cushions. The stylish Reception point has become an expressive interior and furniture solution that emphasizes the company's profile.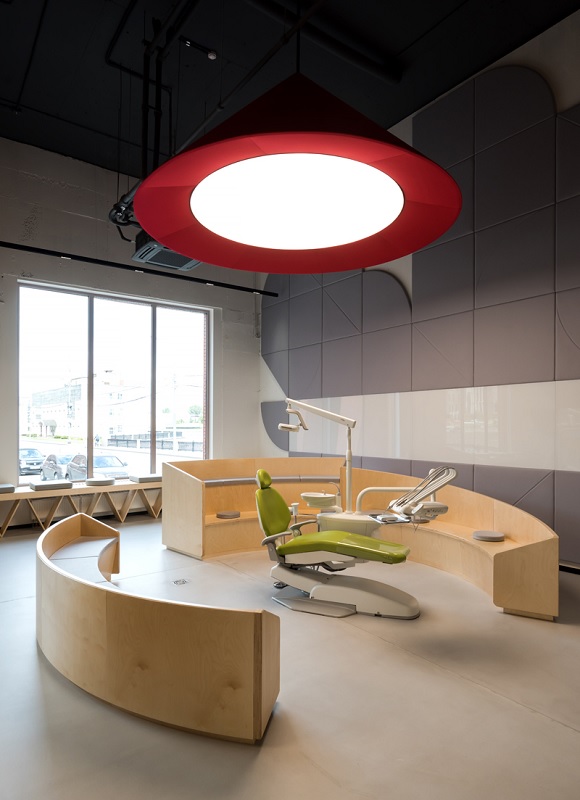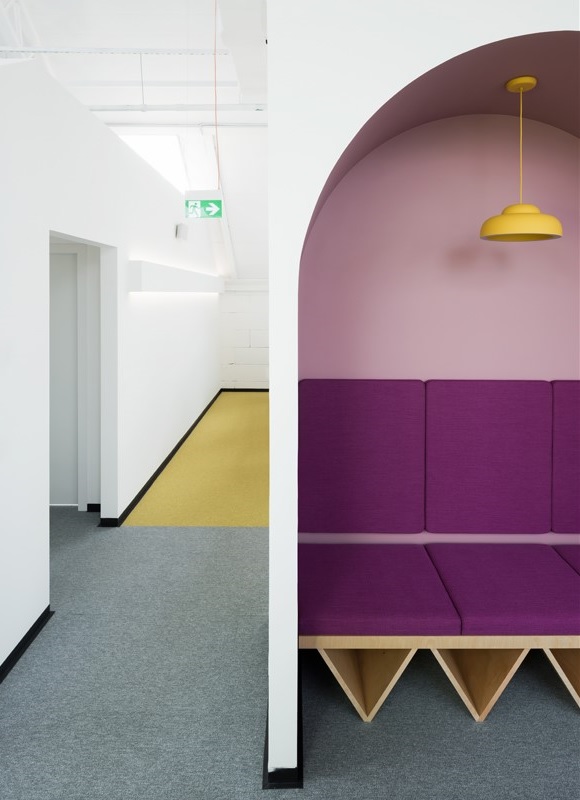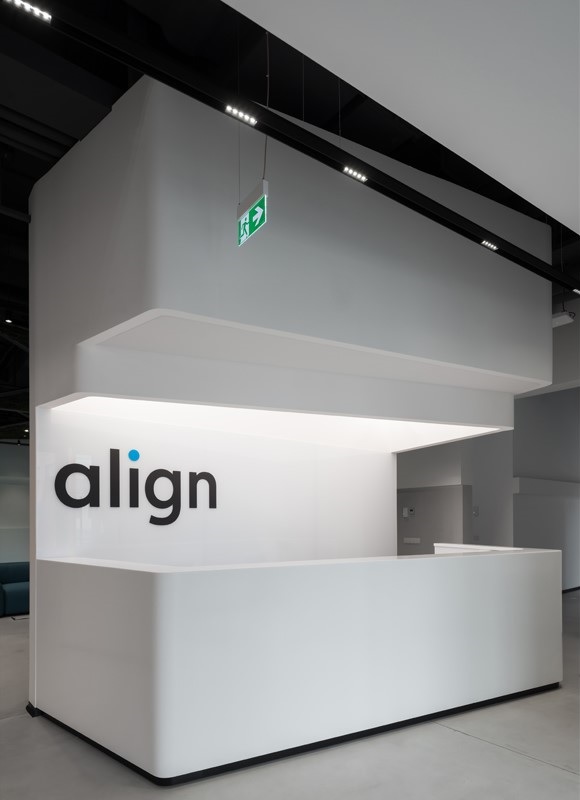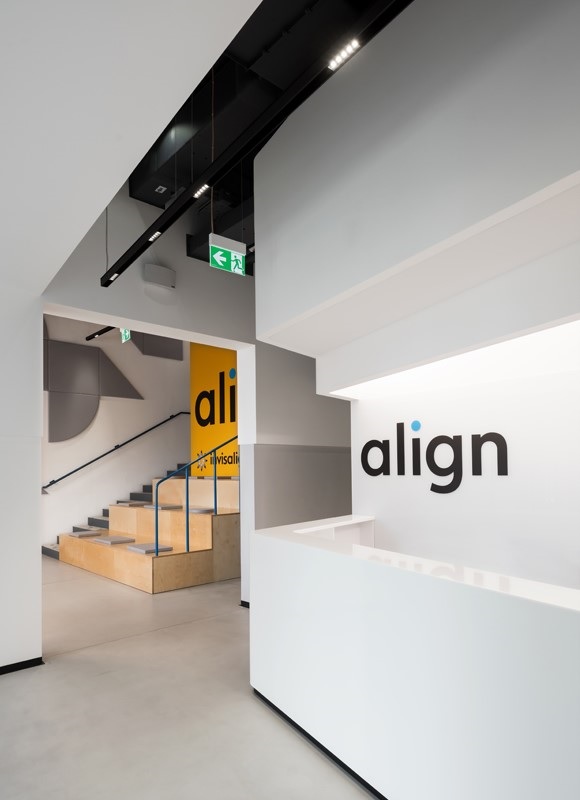 The general architectural style of all three floors of the office is created due to the arched concept. Custom-made arches are used as decorative and functional elements at the same time — these are space-zoning acoustic partitions, built-in storage systems and niches for private meeting mini-rooms.
The project implemented by the Concept is a few dozen non-standard pieces of furniture and interior: a reception desk, coffee points, buffets and kitchen islands, arched clusters with low cabinets, many informal work areas for communication and relaxation, built-in sofas, storage cabinets and wardrobes, free-standing and wall acoustic panels, decorative windowsills, etc. Natural materials (plywood, concrete, stone, glass, textile), unique shapes and bright colors were used to carry out the project.
Sign up to view an object
Business center «Danilovskaya Manufactory» Varshavskoe highway, 9 building 1 «Sittsevy», 1st floor, 2nd entrance, Russia, Moscow
+7 (495) 797-90-10