The new office of RaiffeisenBank occupies eleven floors of the business center building on the territory of the Nagatino i-land business park in Moscow.
The key principles that the architects used when creating the workspace included a minimum number of office rooms, location of work areas at windows, location of all auxiliary rooms in the center of the buildings, as well as the same pattern of architectural planning on all the floors of the building. Nevertheless, the furniture layout is different on each floor and meets business standards.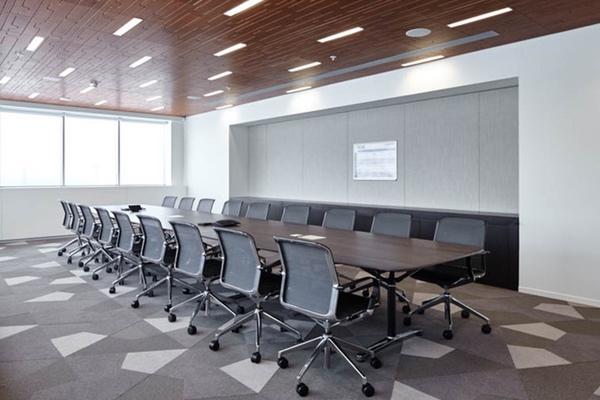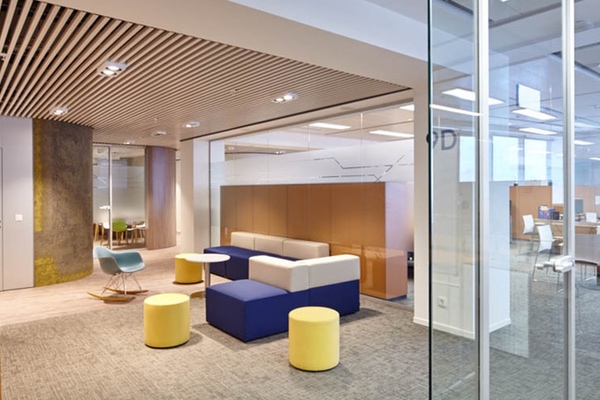 When designing the interior, architects decided to use decorations in light warm neutral tones that will blend with the existing furnishings of Raiffeisenbank in bright colors. Concept has become the supplier of upholstered furniture for the office and provided interior items from the leading manufacturers Vitra, Arper, and Pedrali.
The project of the office was nominated and became the winner in the category of Acoustic Comfort at Best Office Awards 2015. And this is hardly surprising since the problem of workspace acoustics has been given special attention. The carpeted floor of increased thickness, perforated metal ceilings with acoustic fleece, separation of work areas with glass partitions or buffer zones, and the isolation of the main sources of noise — all these factors added up to create the most comfortable working conditions.
The information and photos are taken from the Officenext website: Raiffeisenbank.
Sign up to view an object
Business center «Danilovskaya Manufactory» Varshavskoe highway, 9 building 1 «Sittsevy», 1st floor, 2nd entrance, Russia, Moscow
+7 (495) 797-90-10