Office Next Moscow 2014
The 5th International Forum for Office Design, Real Estate and Technology Office Next Moscow was held in Moscow on May 27−29, 2014. The Forum was entitled «Office in three days» and traditionally united three business formats: the exhibition Trends, the conference Talks and the award for the best office interior — Best Office Awards.
The Forum celebrated its 5th anniversary in a new site in Gostiny Dvor, allowing the organizers to make the main event in corporate interiors industry even more ambitious. The supporting programme was significantly expanded, the number of exhibitors of office furniture novelties and technologies increased. Along with the main Talks conference, a discussion platform, the B2B Lounge, was organized, where exhibitors gave exclusive presentations. Special business formats like Customer Lounge powered by Concept and Real Estate Lounge were introduced. Here, tenants of offices and potential customers for business interiors solutions were able to meet with architects, designers and suppliers of office solutions to discuss all steps for the new arrangement of premises for an effective business.
At the Talks conference presentations and seminars were held on commercial real estate, the nuances of selecting the rented premises, work organization, cases of design, mobility, transformation of office spaces, light and acoustic comfort. More than 50 speakers participated in this part of the Forum. The Trends exhibition presented the novelties and bestsellers of office furniture, flooring and lighting, solutions for ergonomics, acoustics, landscaping and management. Among the exhibitors were well-known international companies including Concept's partners. Each exhibitor has created a unique exhibition space. A virtual tour of the exhibition is available on Office Next web-site.
During three days Office Next Moscow was visited by over 4.000 people from 26 countries. An exclusive excursion programme was organized for the guests of the Forum and guided them to the best new offices of leading companies. Besides, the best new products identified by a council of architects were awarded with a «NextProducts» quality sign.
The highlight of Office Next Moscow was the awarding ceremony for the best projects of office interiors, Best Office Awards. This is the only award in Moscow in the field of architectural and design projects of corporate interiors that has earned the recognition of the professional community and year after year confirms its high level and independence.
There were 119 nominees for the Best Office Awards this year, among them are projects from Russia, the CIS, Europe, USA and Japan. The international jury consisted of 29 experts: architects, consultants, office real estate developers, administrative directors, project-managers, general contractors, and specialized media. The Grand Prix was awarded to Baring Vostok Capital Partners, for which Concept supplied furniture, including the famous Barcelona chairs. This project was also awarded in the «Brand and Image» category. The detailed results of Best Office Awards are available on Office Next web-site.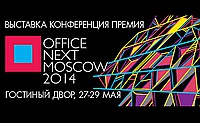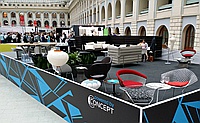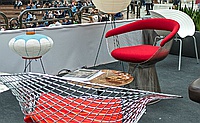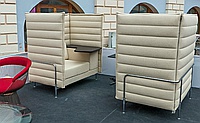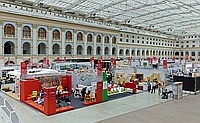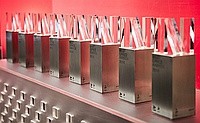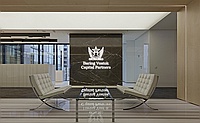 +7 (495) 797-90-10
Avrora Business Park 82 bldg 2 Sadovnicheskaya str. 5-th entrance Moscow, Russia