Moscow head office of JSC Atomstroyexport
For the decoration of their Moscow head office, a leading engineering company, JSC Atomstroyexport, chose non-standard furniture. According to the requirements of the client, the meeting rooms, workplaces, reception areas, as well as the lounge area were equipped with non-standard furniture made on request, including the desk chairs and conference tables.
Harmoniously blended into the interior of the work area in classic colors, the furniture added bright accents to the overall design. The sofas and work desks of unusual geometric shapes added dynamics and even more originality and to the interior.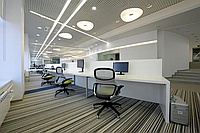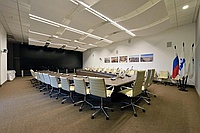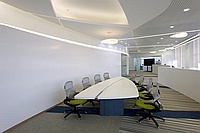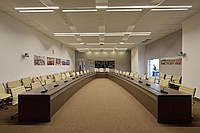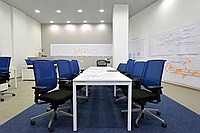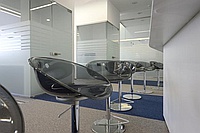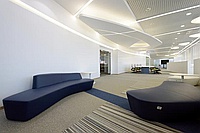 +7 (495) 797-90-10
Avrora Business Park 82 bldg 2 Sadovnicheskaya str. 5-th entrance Moscow, Russia