Multi-D Engineering Forum
III International Research and Practice Multi-D Engineering Forum «Life cycle management of complex engineering facilities. Tools for operation support» was held in Moscow on June 13−14, 2013. Forum was initiated and organized by a joint company of JSC «NIAEP» — JSC ASE (an enterprise of the State Corporation «Rosatom»).
Concept supported the Forum by supplying comfortable modern furniture from world's best manufacturers. Forum participants appreciated the comfort of Eames Plastic Armchairs by Vitra, the design of the Polar sofas by Tacchini and the ergonomic Sitland armchairs.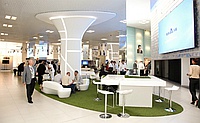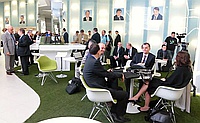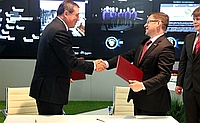 +7 (495) 797-90-10
Avrora Business Park 82 bldg 2 Sadovnicheskaya str. 5-th entrance Moscow, Russia