Paro2 is an office chair which offers a comprehensive range of functional and aesthetic options. The model is produced by one of the leading Austrian furniture manufacturers Wiesner Hager. Paro24/7 was designed by German-based studio Neunzig Design.
More than 350,000 people have already chosen Paro, making it the No. 1 office chair in Austria. The office chair family Paro2 is the update of this bestseller. Paro2 affords even more functions and excellent seating comfort — at a consistently high quality level and an extremely attractive price. The series is complemented by versatile cantilever chairs that are both well priced and attractively designed.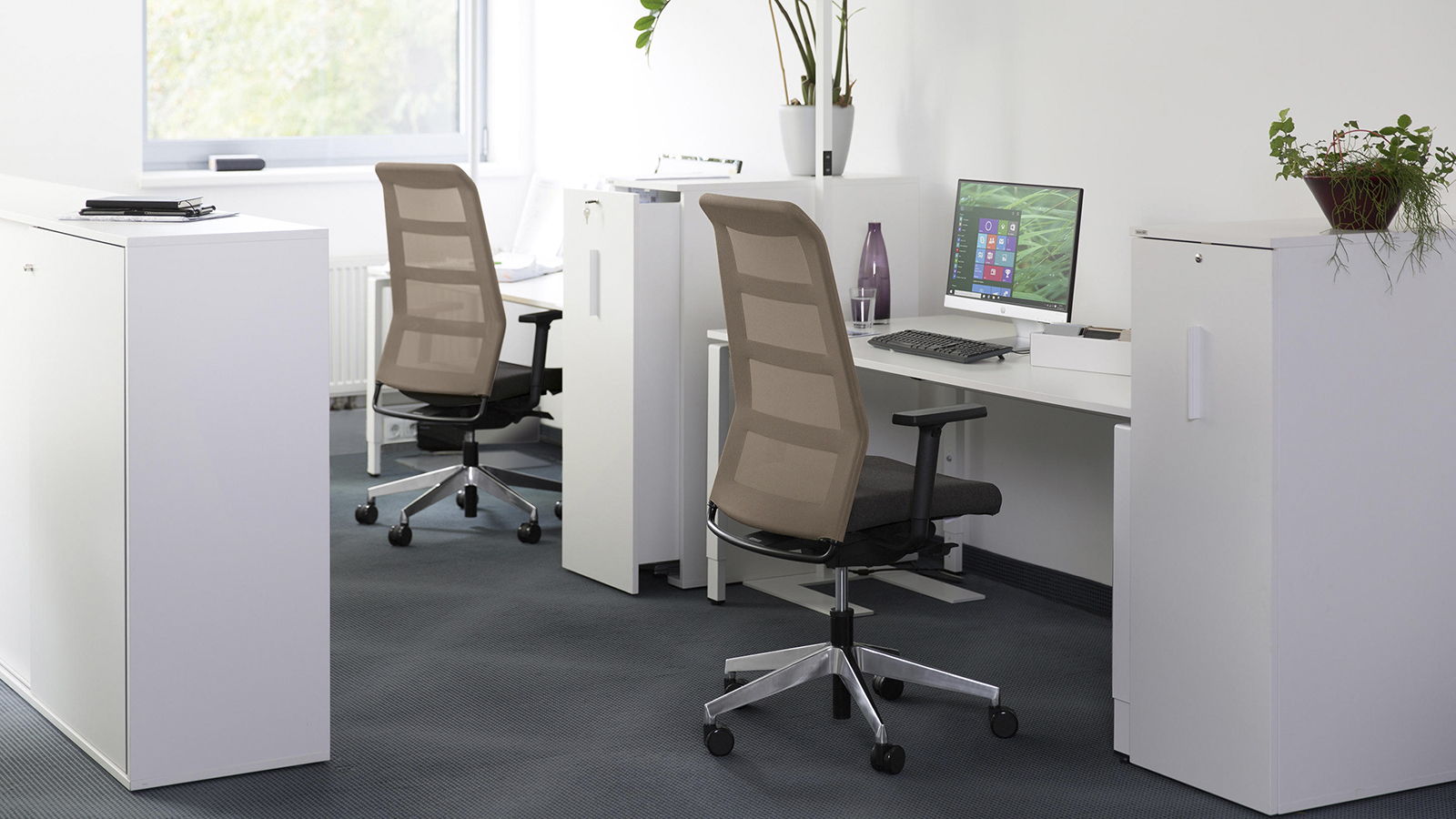 Height-adjustable backrest provides perfect support from the lumbar region up to the thoracic vertebrae. At the touch of a button the height of the back can be adjusted on both the upholstered and the mesh versions. This ensures ergonomic support over the whole area of the back, as well as exact adaptation to each user's body shape from the lumbar spine to the thoracic vertebrae. For the upholstered back version, an additional lumbar support option is available if desired. In addition to the standard backrest, a higher backrest model has been included in the range so that tall persons, too, are afforded full back support.
Ask a question
More 11. Operative chairs
Wiesner Hager Products
Business center «Danilovskaya Manufactory» Varshavskoe highway, 9 building 1 «Sittsevy», 1st floor, 2nd entrance, Russia, Moscow
+7 (495) 797-90-10