CONCEPT will act as an exhibit on business forum Ice Industry
On April 23, 2019, CONCEPT will participate as an exhibitor in Ice Industry business forum and exhibition, which will be held at Sokolniki Exhibition and Convention Center in Moscow.
The organizer is the Russian Association of Sport Facilities within SPORTB2B EXPO & FORUM. On the exhibition area of more than 7000 sq.m. the participants will be able to get acquainted with the latest sports equipment and modern technologies in the field of the ice industry.
The Forum's investment lounge will become a platform for a dialogue between the representatives of state authorities, local governments and potential investors on the implementation of targeted programs and projects in the field of sports.
On April 25, all participants will make a business tour visiting the largest sports facilities in Moscow, including RZD Arena, VTB Arena Park, Yantar, and Luzhniki.
The attendance is free, but requires registration on the business forum website, available until April 20, 2019.
When registering, it is necessary to select «I am registering on the recommendation of RASS».
Registering for the Ice Forum gives all visitors an opportunity to participate in parallel forums within the Sport B2B.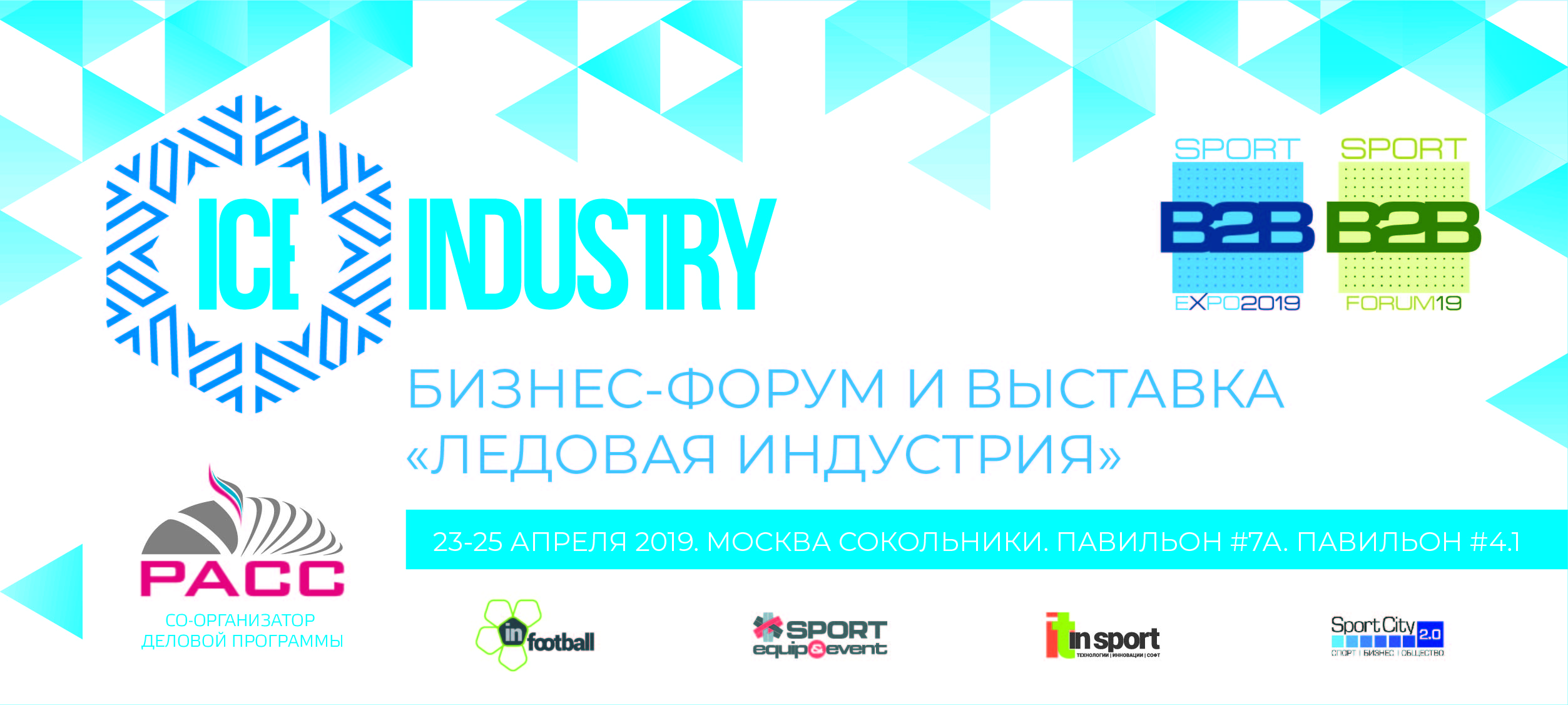 Business center «Danilovskaya Manufactory» Varshavskoe highway, 9 building 1 «Sittsevy», 1st floor, 2nd entrance, Russia, Moscow
+7 (495) 797-90-10