The Platner Collection has proven to be one of the most enduring icons of Modernist design. The Platner range includes Easy Chair and Ottoman, Lounge Chair, Side Chair, Coffee Table, Dining Table and Side Table. The collection is produced by worldwide, internationally recognized furniture manufacturer, Knoll Studio. The pieces were created by Warren Platner, one of the most renowned American designers from the 20th Century.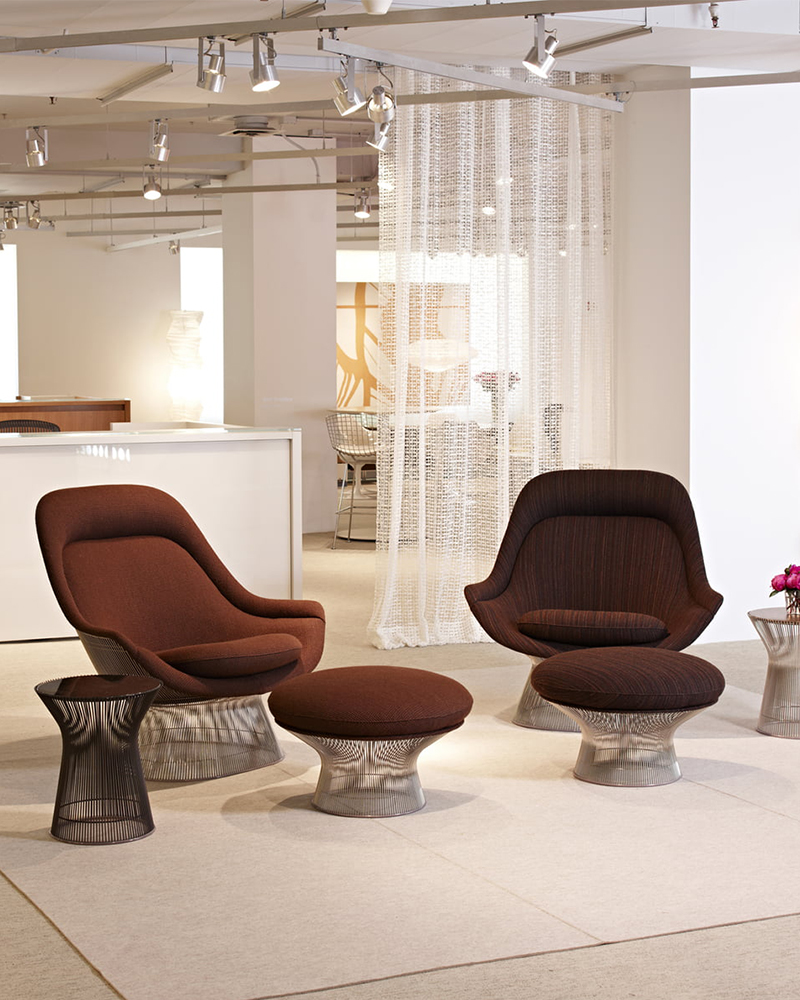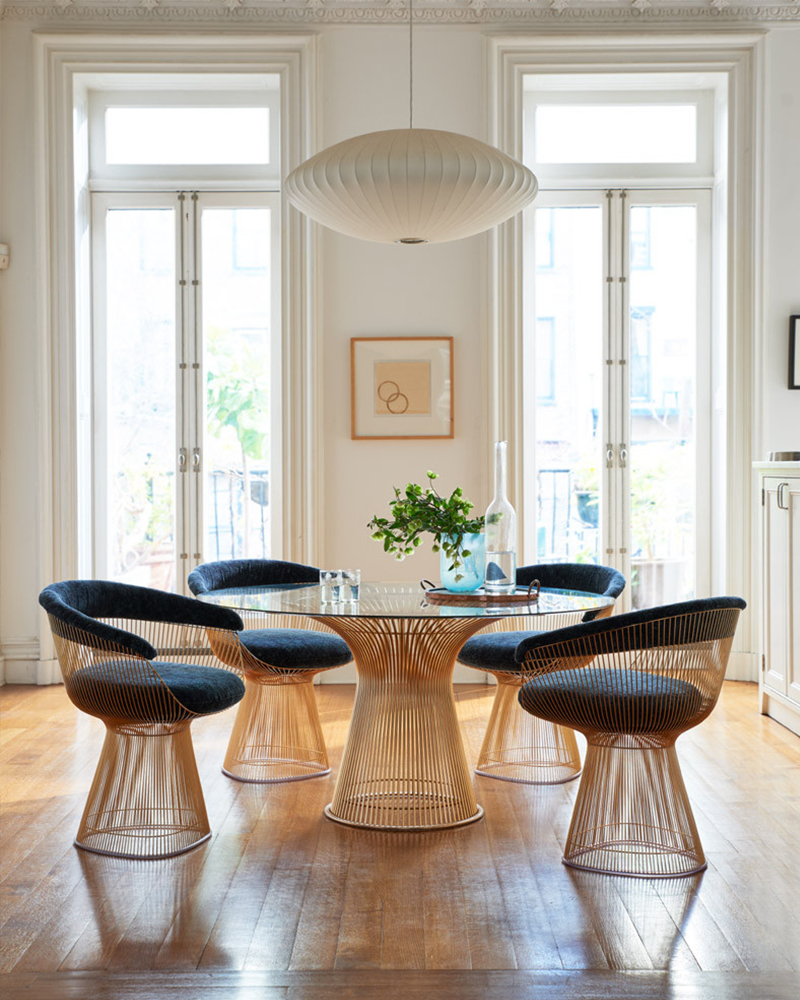 In 1966, the Platner Collection captured the «decorative, gentle, graceful» shapes that were beginning to infiltrate the modern vocabulary. Platner transformed steel wire into sculptural furniture, creating an elegant collection of chairs, tables and stools with a base formed out of hundreds of vertical steel rods. Polished nickel and bronze finishes offer the ultimate in timeless design. «A classic is something you look at often and always accept as it is," explained Platner. «You can see no way of improving it." With unity, ingenuity and attention to detail in both form and fabrication, the Platner Collection was introduced by Knoll in 1966 and has been in continuous production ever since.
Originally introduced by Knoll in 1966, the Platner Collection represents the designer's attempt infuse modernism with «the kind of decorative, gentle, graceful kind of design that appeared in period style like Louis XV».
Ask a question
More 6. Lounge and reception areas
Knoll Products
Business center «Danilovskaya Manufactory» Varshavskoe highway, 9 building 1 «Sittsevy», 1st floor, 2nd entrance, Russia, Moscow
+7 (495) 797-90-10